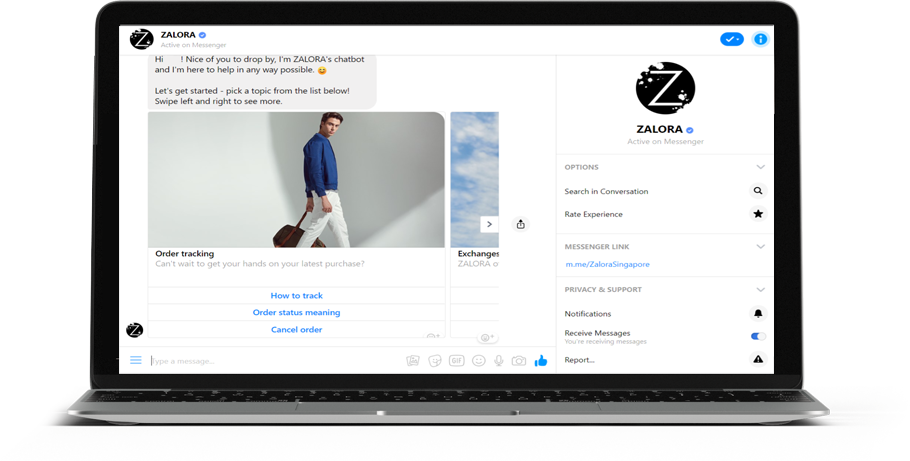 Asia's Online Fashion Destination
As Asia's number one online fashion destination, Zalora continues to prioritize customer satisfaction by introducing a chatbot to help them find answers to commonly asked questions faster.
Increasing Customer Satisfaction
Customers can reach Zalora on an easily accessible communication channel without having to wait for customer care representatives. Instant answers, instant gratification.
Answering Common Customer Care Queries
Online shoppers often have questions such as: what is the delivery timing? What does my delivery status mean? How can I make a change to my order? The Zalora chatbot helps answer these questions quickly using a well-designed menu to quench commonly asked queries.
Improved Business Results With Detailed Analytics
Using KeyReply's custom analytics module, Zalora can now monitor business processes and take pre-emptive actions when abnormalities are detected. Data analytics can help find the source of business inefficiencies which results in faster solutions and cost savings.
Request your demo now

Ready to transform your business with chatbots? Request a demo today.